There are times when we need a breakthrough in our lives. Whether you need strength, hope, courage, inspiration, or perspective, nothing can substitute for experiencing the overcoming power of God.
What are the most powerful Bible verses?
Here are 25 powerful Bible verses followed by a brief explanation of their meaning and how you can apply them to your life. That way, they are not just inspirational, but you can receive from God and actually experience the power of God's Word for yourself.
25 Most Powerful Bible Verses
You can read them in order or go straight to the part that most applies to you right now.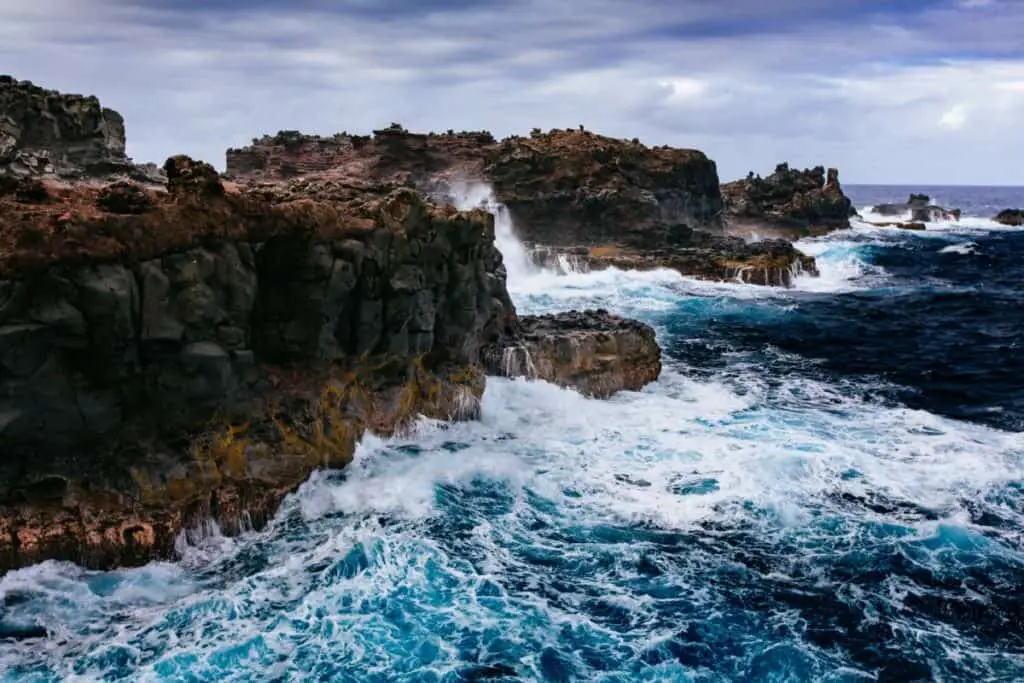 As you read the verses below, remember that knowing God is the key to experiencing His goodness, power, and wisdom. A really helpful book that has helped a lot of people is this classic: The Knowledge of the Holy: The Attributes of God: Their Meaning in the Christian Life (link to Amazon – opens in a new window).
Here are a couple of quotes from the book: "What comes into our minds when we think about God is the most important thing about us." "The man who comes to a right belief about God is relieved of 10,000 temporal problems…" (A. W. Tozer).
Table of Contents
When You Feel Weary & Need God's Strength
Ephesians 3:16-19
That according to the riches of his glory he may grant you to be strengthened with power through his Spirit in your inner being, so that Christ may dwell in your hearts through faith—that you, being rooted and grounded in love,may have strength to comprehend with all the saints what is the breadth and length and height and depth, and to know the love of Christ that surpasses knowledge, that you may be filled with all the fullness of God.

Eph. 3:16-19 (ESV) [emphasis added]
This is a prayer that God would strengthen you in the core of your being. It happens through the power of God's Spirit. It works in your inner being, in the core of who you are.
As you trust in Christ, you will be rooted and grounded in His love. You will be motivated by God's heart and not by the world around you. God will bring stability and wisdom into your life. This will give you the strength to know the full dimensions of Jesus' love for you.
Personalize this prayer and make it your own. Say: "God, strengthen me with power through your Spirit in my inner being. Jesus, dwell in my heart. Root me and ground me in Your love. Strengthen me."
If you've ever wondered about God's love for you, here's an article you might find helpful: Does God Love Me – How You Can Know for Sure. In it, I share 3 keys to overcome doubt, shame, and guilt, so you can be confident of God's love for you.
2 Peter 1:3
His divine power has granted to us all things that pertain to life and godliness, through the knowledge of him who called us to his own glory and excellence.

2 Peter 1:3 (ESV)
God has given you everything that you need to live your life. As you commit to knowing God more, you'll see how beautiful and good He really is. Make it your aim to know God and know that He has given you everything you need. If you're lacking anything, ask your Father in heaven to provide. He will give you the wisdom, strength, and truth you need.
As we think about God's glory, did you know there are a lot of myths and misconceptions about what the Bible really says about heaven? Here's an article that reveals 5 Surprising Truths About Heaven in the Bible.
Ephesians 6:10
Finally, be strong in the Lord and in the strength of his might.

Eph 6:10 (ESV)
There will be things that come against God's plan for your life. You can stand in the face of it with the strength that God provides. Don't be surprised when the trials and temptations come against you. Be strong in God. Remember that it's His might that will carry you, not your own.
Ephesians 6:11-20 lists the armor of God that is provided for you in Christ. All of these are aspects of God's blessing to you if you believe in Jesus and what He has done for you on the cross. Stand strong as you lean on God and what Jesus has done for you, not in your own strength.
I wrote an in-depth article about how you can put on this armor of God. You can find it here: Put on the Whole Armor of God – What it Means & How to Do It. There are a lot of misconceptions about what it is and how you put it on. I hope the article will be helpful to bring clarity and God's power in your life.
Philippians 4:13
I can do all things through him who strengthens me.

Phil. 4:13 (ESV)
There is nothing that God has called you to do that He won't equip you to finish. God is the one who strengthens you. If God has given you an assignment in life, whether it's your family, a job, or a ministry, He will strengthen you so you can fulfill that assignment.
Memorize this verse and thank God for its truth. Speak it aloud whether you're in a season of need or plenty. You are able to do all things through God who strengthens you.
2 Corinthians 12:9
But he said to me, "My grace is sufficient for you, for my power is made perfect in weakness." Therefore I will boast all the more gladly of my weaknesses, so that the power of Christ may rest upon me.

2 Cor. 12:9 (ESV) [emphasis added]
God's grace is enough for you to take you through whatever you face in life. Grace is God's favor and His power to take you from where you are to where He wants you to be. The way God often works is to show His power when you are weak. 
Paul had asked God 3 times to take away this "thorn in the flesh." God did not answer that prayer in the way Paul expected. God's response to Paul is that whatever he is facing and whatever he thinks would be the solution for his problems, God is releasing His favor and power towards him. That grace is enough for him to carry him through whatever challenges he will go through in life.
The weaker you feel, the greater God can display His power through you. You can learn to trust in Him and He gets the glory and the credit, so you learn to trust Him more next time.
Isaiah 40:29-31
He gives power to the faint, and to him who has no might he increases strength. Even youths shall faint and be weary, and young men shall fall exhausted; but they who wait for the Lord shall renew their strength; they shall mount up with wings like eagles; they shall run and not be weary; they shall walk and not faint.

Isa. 40:29-31 ESV
God is the one who gives power to those who are tired and weary. Everyone, even young people, can get weary of all that happens in life. If you're at the "end of your rope," commit to doing God's will. Wait on the Lord.
To wait on God means to rest in Him. Stop striving to try to fix things in the world. Look to God as you meditate on His Word over and over again. Just as a waiter is waiting on the guests, ask God what is on His heart for you. That's where your strength will be. You will mount up with wings like the eagles!
Colossians 1:9-15
And so, from the day we heard, we have not ceased to pray for you, asking that you may be filled with the knowledge of his will in all spiritual wisdom and understanding, so as to walk in a manner worthy of the Lord, fully pleasing to him: bearing fruit in every good work and increasing in the knowledge of God; being strengthened with all power, according to his glorious might, for all endurance and patience with joy; giving thanks to the Father, who has qualified you to share in the inheritance of the saints in light. He has delivered us from the domain of darkness and transferred us to the kingdom of his beloved Son, in whom we have redemption, the forgiveness of sins.

Col. 1:9-15 (ESV)
This prayer asks God to strengthen you with all power. God's might is glorious. He created the world and holds it all together. When you lean on God instead of your own strength, you'll experience endurance, patience, and joy that only God can give. 
Personalize this prayer and make it your own. Say: "God, fill me with the knowledge of Your will.. Strengthen me with all power, according to Your glorious might, for all endurance and patience with joy."  Give thanks to God regularly because He has an inheritance for you along with everyone who pursues Him.
If you've ever wondered "Why is it so hard to read the Bible?" Here's what I've found to be the most helpful: 7 Tips to Help When You're Struggling to Read the Bible. It'll help you receive the strength you need from God's Word for every season of your life.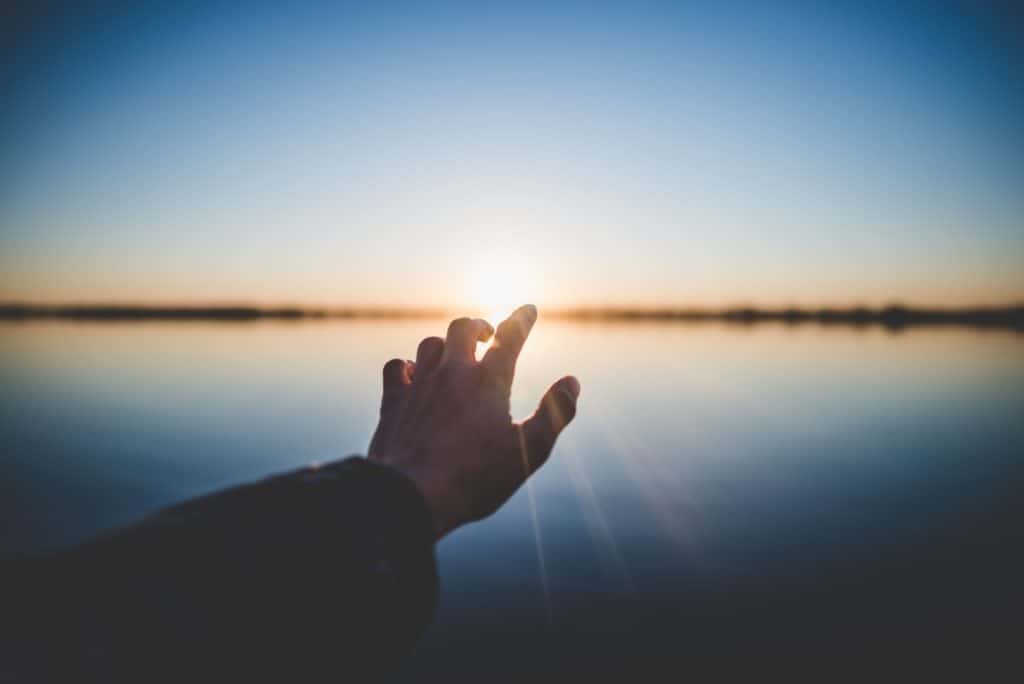 When You Need Hope, Freedom & Deliverance
Exodus 15:26
Saying, "If you will diligently listen to the voice of the Lord your God, and do that which is right in his eyes, and give ear to his commandments and keep all his statutes, I will put none of the diseases on you that I put on the Egyptians, for I am the Lord, your healer."

Exo. 15:26 (ESV)
One of God's names is "the Lord, your healer." That's the way God chose to reveal Himself to the people of Israel. Jesus says in John 10:10 (ESV) that 'the thief comes only to steal and kill and destroy. I came that they may have life and have it abundantly."
It's the very nature of God, to be a healer. When Jesus ministered on the earth, He healed people, delivered people from demons, and comforted hurting hearts.
Focus on listening to God and not your weakness. Prayer is not an exercise of reminding God of all the problems in your life. Prayer is much more than just asking God for things. The way Jesus taught his followers to pray (Matt. 6:9-13) is to start with focusing on God, who is your Father in heaven and ask for His priorities and plans to come about in the world and in your life. After you're aligned with heaven, you can begin to ask for your "daily bread," or your daily needs.
Prayer begins with beholding the glory of God as our Father, then looking to Him as One who is holy – there is none like Him- and as our King – His Kingdom is coming. After that, you can look to God as your Provider and ask Him about your daily bread.
Luke 11:20
But if it is by the finger of God that I cast out demons, then the kingdom of God has come upon you.

Luke 11:20 ESV
Jesus came to tell people that God's Kingdom, His rule and reign, was coming on the earth. Jesus not only proclaimed it, He also demonstrated it by healing people who were sick, delivering people by casting out demons and evil spirits, and caring for the poor.
All it takes for God to cast out demons is a finger, not even His whole hand!
Jesus not only healed and delivered people, He also taught them the truth and showed people how to live so that they would get free and stay free. Jesus came to deal with the root of the issue. Jesus came to destroy the devil's work (1 John 3:8). You can look to Him as your Deliverer and Healer.
2 Timothy 1:7
For God gave us a spirit not of fear but of power and love and self-control.

2 Tim. 1:7 (ESV)
God doesn't motivate or manipulate us with fear. He brings light and truth. When He gives us His spirit, it's not of fear. When God moves in your life, you'll know His power, love, and self-control. Love is a greater motivator than fear or manipulation.
Whatever fears or phobias you might be facing, let God bring it to the light. Ask God to fill you with His Spirit. Ask Him to strengthen your spirit. God's power is not a frantic display. It's purposeful, full of love, and under control. Trust that God can display His power in your life.
Matthew 6:14-15
For if you forgive others their trespasses, your heavenly Father will also forgive you, but if you do not forgive others their trespasses, neither will your Father forgive your trespasses.

Matt. 6:14-15 (ESV)
Unforgiveness is a trap that will ensnare you and the person you don't extend forgiveness to. Jesus died on the cross so you can be forgiven of your sin and the power of other people's sin to trap you is disarmed. This is why people who follow Jesus can display amazing forgiveness to others. 
Forgiveness is not pretending that an offense is okay. Forgiveness is not weakness. Forgiveness is a choice that you make to honor God because He has forgiven you of your sins.
If you have a difficult time forgiving someone, decide if it's something that you're willing to obey God in. Commit to obey. Choose to forgive because God forgives you of your sin. It will set your heart free to receive God's forgiveness and not let that other person's sin against you hold power over you anymore.
Revelation 12:11
And they have conquered him by the blood of the Lamb and by the word of their testimony, for they loved not their lives even unto death.

Rev. 12:11 (ESV)
No matter what kinds of trials and tribulations come your way, you can overcome them. The power is in the blood of Jesus, the Lamb of God, and the word of your testimony.
The blood of Jesus is what makes it possible for your sins to be forgiven, but also allows you to forgive others who've wronged you. It sets you free from people, so you won't be stuck in the trauma of the offense anymore.
Apply the blood of Jesus. Receive God's forgiveness and forgive others. Don't let bitterness, offense, and fear take a root in your heart. Cultivate the word of your testimony.
Remind yourself what God has done for you. Tell others what God has done. That becomes your witness and testimony. Many people throughout history have been martyred and they were able to even forgive their enemies through it. This is what Jesus did on the cross. That power is available to you right now no matter what you're facing today.
Romans 8:31-32; 8:37-39
31 What then shall we say to these things? If God is for us, who can be against us? 32 He who did not spare his own Son but gave him up for us all, how will he not also with him graciously give us all things? 

37 No, in all these things we are more than conquerors through him who loved us. 38 For I am sure that neither death nor life, nor angels nor rulers, nor things present nor things to come, nor powers, 39 nor height nor depth, nor anything else in all creation, will be able to separate us from the love of God in Christ Jesus our Lord.

Rom. 8:31-2, 37-39 (ESV) [emphasis added]
How do you know whether God is for you or against you? If you know that God sent His Son, Jesus to die on the cross for you, then you know that God is for you. Even if you feel like the entire world is against you, you can know that God is for you. If God gave you the greatest gift of His Son, wouldn't He also give you all things?
You can know that you are more than a conquer through Him who loved you. What could separate you from God's love? Nothing. The work of Jesus on the cross reaches over every chasm and overcomes every mountain of obstacle so that God's love reaches you. Rest in God's love for you in Jesus.
1 Corinthians 10:13
No temptation has overtaken you that is not common to man. God is faithful, and he will not let you be tempted beyond your ability, but with the temptation he will also provide the way of escape, that you may be able to endure it.

1 Cor. 10:13 (ESV) [emphasis added]
Why is God allowing a certain trial or hardship in your life? It can either be because of people's sin, Satan's rage against God's people, or God's discipline in your life so you can walk in the right path. You can't always know which one it is. It's sometimes all of them. But, God's plan and purpose overrides all of it, so that He will finish the work that He's doing in you (Phil. 1:6).
God doesn't allow you to go through anything beyond your ability to handle. God always leaves a way out, so you can endure it. Find out what that way is. Don't run and self-medicate. Run to God and find your refuge in Him. The testing of your faith is needed to produce perseverance and maturity in your life (James 1:2-4). You can stand up under whatever trials and temptations you're facing.
If you want to see true and lasting change in your life, I recommend this article where I share what the Bible says about how you can experience God's power to change: How to Be a Better Person According to the Bible.
When You Need Courage to Serve and Minister to Others
Acts 1:8
But you will receive power when the Holy Spirit has come upon you, and you will be my witnesses in Jerusalem and in all Judea and Samaria, and to the end of the earth."

Acts 1:8 (ESV) [emphasis added]
God has called every Christian to be a full-time minister of Jesus. To minister means to serve. God will use you to impact the world around you by living out and telling others about the Good News of Jesus.
God has empowered you to serve. Power is the ability to do something.
In Acts 1, Jesus told His disciples to wait for the Holy Spirit. In Acts 2, the waiting was over. A new era of every follower of Jesus being filled with the Holy Spirit was starting.
Holy Spirit, who Jesus promises to those who follow Him, will give power so you can be a witness of God. You are a testimony to people that God is alive. This power is God's, not from yourself.
Matthew 28:18-20
And Jesus came and said to them, "All authority in heaven and on earth has been given to me. Go therefore and make disciples of all nations, baptizing them in the name of the Father and of the Son and of the Holy Spirit, teaching them to observe all that I have commanded you. And behold, I am with you always, to the end of the age."

Matt. 28:18-20 (ESV) [emphasis added]
God has given you an assignment to serve others. The way you do that is by living out your new identity in Christ. Authority is the authorization, the permission to do something. 
Not only does God give you the ability to minister and serve others, He gives you the authority to do it.
Ask God to open your eyes to the needs around you, to people around you. Begin to pray for people daily that they might open to God's love. Offer to pray for them. If they're open to it, pray with faith and love. Jesus promises to be with you until the end of the age.
Luke 10:19
Behold, I have given you authority to tread on serpents and scorpions, and over all the power of the enemy, and nothing shall hurt you.

Luke 10:19 (ESV)
Jesus gives authority to those who follow Him and want to do His will. Nothing will harm you unless God allows it. This doesn't mean we're to be brash and undisciplined. (Matt. 10:16). If God has given you an assignment, trust that He will provide what you need to fulfill it. God will give you boldness.
In Luke 7:1-10, there is a Roman Centurion who understood the concept of delegated authority. Jesus is surprised by this man's faith and heals the servant without even going to see him. This Roman Centurion was able to receive from God for his servant because he understood Jesus' authority. God has delegated authority to you. Trust Him as you serve others.
1 Peter 4:11
Whoever speaks, as one who speaks oracles of God; whoever serves, as one who serves by the strength that God supplies—in order that in everything God may be glorified through Jesus Christ. To him belong glory and dominion forever and ever. Amen.

1 Peter 4:11 (ESV) [emphasis added]
Serve with the strength that God gives you. When you serve in God's strength, it leads people to God and doesn't call attention to your gifts. This is what brings the most glory and honor to God.
It's possible to burn-out by serving others. Learn to rely on God's strength and not on your gifts and talents. Ask yourself: "Are there things that I'm doing out of my own strength? What is my motivation? Is it to honor God or is it because I care about how I look to other people?"
There will always be needs in the world and opportunities to minister. If you try to do everything, you'll miss out on the one thing that God has called you to do. Pray and receive wisdom from God. Trust God with whatever you can't do.
Develop faith to be able to not do some things so you can do the things God wants you to do.
Romans 1:16
For I am not ashamed of the gospel, for it is the power of God for salvation to everyone who believes, to the Jew first and also to the Greek.

Rom. 1:16 (ESV)
The Good News of Jesus Christ is powerful. It's the power of God to save everyone who believes in God. There's no one who is too far from God if they will turn to Him.
The power to change lives is not in the style and forcefulness of how you deliver the message. The power is the message itself. Share the good news of Jesus naturally and sincerely.
We can't control who responds, but we do control who hears the good news. Share with courage and without shame. Not everyone will accept you, but for those who do, it'll be life-changing.
1 John 2:20, 27
20 But you have been anointed by the Holy One, and you all have knowledge...
27 But the anointing that you received from him abides in you, and you have no need that anyone should teach you. But as his anointing teaches you about everything, and is true, and is no lie—just as it has taught you, abide in him.

1 John 2:20, 27 (ESV)
God will lead you into all truth. Stay teachable and always let God's word search you (Psa. 139:23-24). You have an anointing from God Himself.
God pours His Spirit, like oil over your life. The anointing is real and is not dependent on you. It's something God gives to His people so that we can know Him. 
God gives teachers to help the church mature. But every follower of Jesus also has an anointing and must grow personally and not just depend on others for spiritual milk (Heb. 5:14).
The Holy Spirit is your teacher (John 16:13). You're enrolled in the school of the Holy Spirit. Strategies, methods, and tools are all useful, but you have the most important thing, God as your teacher. Every time you read the Bible, pray: "Holy Spirit, teach me. Release truth to my mind and spirit."
Ephesians 1:17-21
That the God of our Lord Jesus Christ, the Father of glory, may give you the Spirit of wisdom and of revelation in the knowledge of him, having the eyes of your hearts enlightened, that you may know what is the hope to which he has called you, what are the riches of his glorious inheritance in the saints, and what is the immeasurable greatness of his power toward us who believe, according to the working of his great might that he worked in Christ when he raised him from the dead and seated him at his right hand in the heavenly places, far above all rule and authority and power and dominion, and above every name that is named, not only in this age but also in the one to come. 

Eph. 1:17-21 (ESV) [emphasis added]
This is a powerful prayer that reminds us of how God has blessed us with every spiritual blessing in Christ. It's a prayer that we would know God more so that we can understand what He wants us to do, how God feels about us, and experience the greatness of His power. This power is the same power that worked in Jesus when God raised Him from the dead.
Take time to personalize this prayer and memorize it. It's one of the foundational prayers in the entire Bible. It reminds us that the most important thing is to know God. Everything else is secondary.
The pursuit of the knowledge of God frees us from distractions and keeps us focused on what matters most. Out of this place of the knowledge of God, we can live our lives with wisdom. Then and only then, can we fulfill our assignments from God. The book I mentioned earlier is a great read on this topic: (A.W. Tozer, The Knowledge of the Holy – link to Amazon – opens in a new window).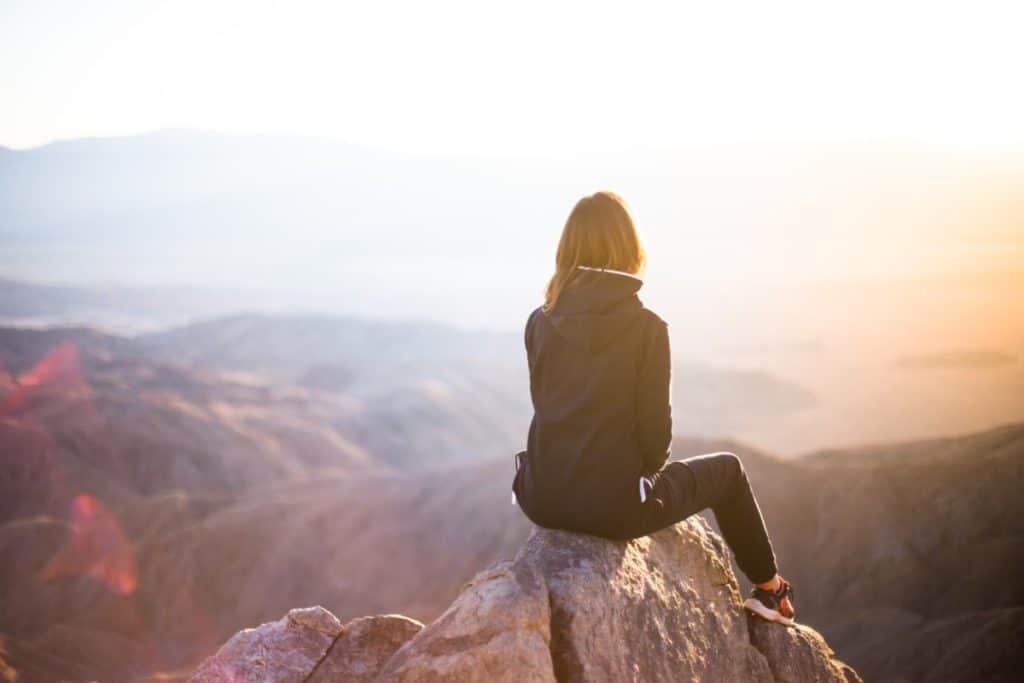 When You Need Inspiration & Fresh Perspective in Life
John 3:16-17
"For God so loved the world, that he gave his only Son, that whoever believes in him should not perish but have eternal life. For God did not send his Son into the world to condemn the world, but in order that the world might be saved through him. 

John 3:16-17 (ESV)
God's love and plan for the world is one of the main themes of the Bible. When we look at the world around us, we see that we live in brokenness. We try to get out of it by pursuing money, relationships, or religion. We might try to numb our pain with substances, but we're stuck. But, God doesn't leave us in our brokenness.
Jesus enters into our brokenness. He lived a perfect sinless life, died on a cross for our sin, and was raised to life from the dead. He says that if we would 1) turn from our old ways, 2) believe that He is the Son of God who died for our sin, and 3) make Him the Lord, or boss, of our lives, He will begin to restore God's original design in us. This is what the Bible calls the Gospel, or Good News! Take a moment to call out to God and respond by doing those 3 things.
Revelation 21:4-5
He will wipe away every tear from their eyes, and death shall be no more, neither shall there be mourning, nor crying, nor pain anymore, for the former things have passed away." And he who was seated on the throne said, "Behold, I am making all things new." 

Rev. 21:4-5 (ESV) [emphasis added]
God will make all things new. We live in a world of brokenness. No matter what we're facing, it's helpful to start with the end in mind. The Bible is the unfolding story of how God gets us from the brokenness our world is in to be restored to His original design.
You don't have to wait until you're in heaven to experience this. You can live with faith and joy because you know "how the story ends."
There are at least 5 times that God showed himself to people in the Bible. They actually lived to tell about it. Here's an article that looks into: What Does God Look Like –  Why it Matters in the Bible. I hope it'll encourage and inspire you to pursue Him more!
1 Thessalonians 4:15-18
For this we declare to you by a word from the Lord, that we who are alive, who are left until the coming of the Lord, will not precede those who have fallen asleep. For the Lord himself will descend from heaven with a cry of command, with the voice of an archangel, and with the sound of the trumpet of God. And the dead in Christ will rise first. Then we who are alive, who are left, will be caught up together with them in the clouds to meet the Lord in the air, and so we will always be with the Lord. Therefore encourage one another with these words.

1 Thes. 4:15-18 (ESV)
According to the Bible, Jesus will come back to finish what He started. He will fully establish God's will on the earth. He will come back on the clouds (Rev. 1:7) and believers who are alive at the time will be caught up in the air with Him. Those who are dead will rise and return with Jesus. The Bible gives us this hope as an encouragement.
Check your heart to see if there's a longing in your heart for Jesus' appearing. Is the cry "Come, Lord Jesus" a reality in your heart (Rev. 22:17)? Don't let the temporary things of this world distract you from the most important things in life and in the age to come. Be comforted because Jesus is coming back for you (John 14:3).
Ephesians 1:3
Blessed be the God and Father of our Lord Jesus Christ, who has blessed us in Christ with every spiritual blessing in the heavenly places.

Eph. 1:3 (ESV)
God has held nothing back when He blessed us in Christ. In the heavenly places, we've been given every spiritual blessing.
To bless means to speak good things. God has spoken every good thing that could ever be spoken over us. We've been chosen in Christ, forgiven, and given the gift of the Holy Spirit. This is why we can live with thanksgiving no matter what happens (1 Thes. 5:18).
We're not trying to get to heaven by being good. We've been guaranteed acceptance by God because of what Jesus did (John 1:12). We're now living who we are, our new identity as new creation in Christ (2 Cor. 5:17). Because we've been blessed, we can bless God.
I hope these 25 powerful Bible verses have encouraged and challenged you. Let me know in the comments below which one was the most meaningful for you.
Subscribe to my newsletter for updates and encouraging content.

Photo by Anton Repponen on Unsplash
Photo by Marc-Olivier Jodoin on Unsplash
Photo by Denys Nevozhai on Unsplash