Where do you turn when you're tired, worried, or need comfort? When you're overwhelmed and feel like giving up? You can depend on God's truth and His Word to encourage, inspire, and bring a fresh perspective. You can move beyond any challenges you might face with these encouraging Bible verses.
Here are 21 different sets of verses depending on the season you're in. These are Scriptures that have encouraged me through my most difficult times. I've also shared them with others through the years. Feel free to skip to the section that applies most to you right now. Or share with someone the section that would be helpful to them.
Table of Contents
Encouraging Bible Verses for Strength
For Courage to Face Challenges and Hard Times
Philippians 4:12-13
I know how to be brought low, and I know how to abound. In any and every circumstance, I have learned the secret of facing plenty and hunger, abundance and need. I can do all things through him who strengthens me.

Phil. 4:12-13 (ESV)
There will be times when you have plenty. At other times, you will have to deal with not having enough. There will also be times of loss. Some people have to overcome more challenges than others.
Whether you have plenty or are in need, you can always do God's will. You can receive strength from God and do all that He has called you to do.
Paul says in these verses that he found the secret of being content in every circumstance. It allowed him to know that he can always do God's will.
Paul found the secret that his contentment was in God and not the circumstances around him. It was not the amount of money he had. Paul knew that he could be rooted in God's immovable strength.
Don't trust in the power of your circumstances. Don't put your trust in what you have and don't be discouraged by what you don't have. Put your hope in God. Trust in God's strength. You can do all things through Him who gives you strength.
Philippians 4:6-7
Do not be anxious about anything, but in everything by prayer and supplication with thanksgiving let your requests be made known to God. And the peace of God, which surpasses all understanding, will guard your hearts and your minds in Christ Jesus.

Phil. 4:6-7 (ESV)
It feels terrible to be powerless and not be able to do anything to change things. One temptation is to get worried and anxious. The word anxious in the original literally means to be divided, distracted.
Don't be pulled apart in different directions and let it become a drain on your soul. No matter how weak you might feel, God has given you a choice. Don't be anxious about anything.
Focus your energy on seeking God instead. Bring it to God in prayer and ask Him to supply your need.
Spend your energy on thanking God instead of getting anxious about what you don't have. Remember the times when God was faithful in your past. Thank Him for His care and concern for you.
The promise in these verses is that God's peace will protect you and guard you as a military soldier would guard a post.
God's peace surpasses understanding. When you're stuck, it might not make sense from your perspective. 
God's peace goes beyond what you have or don't have. God's peace doesn't depend on your circumstances or how strong you feel. His peace will guard you.
Pray because God cares for you and claim the promise of His peace.
Joshua 1:9
Have I not commanded you? Be strong and courageous. Do not be frightened, and do not be dismayed, for the Lord your God is with you wherever you go.

Josh. 1:9 (ESV)
Sometimes you need God to give you strength that you don't have. 
Other times, you have to use the courage that God has already put in you.
When you're weak and can't stand on your own, you need God's comfort. See the verses for comfort in the next section below. Other times, you need God's reassurance to be courageous.
God doesn't say that he will give Joshua a new strength. God is already with Him. God will be with him wherever he goes.
The Lord commands Joshua to be strong and courageous.
What are you waiting for in your life? What are the explanations of why life is the way it is? Could it be that God is calling you to be strong and courageous? If that's the case, be encouraged. 
Be strong and have courage. It's time to be faithful with what God has given you. Don't wait for something new to change. God shows up when you trust Him and take the step of faith.
2 Timothy 1:7
For God gave us a spirit not of fear but of power and love and self-control.

2 Tim. 1:7 (ESV)
God gives His spirit to dwell in His people. This is one of the precious benefits of believing and following Jesus. If you're not sure about your relationship with God, read about how you can be certain in this article first: How to Get to Heaven According to the Bible.
If you've put your faith in Jesus, then God's Spirit already dwells in you. When God works in you, it does not produce fear.
Are there things you're doing or not doing because of a spirit of fear? Are there people, challenging circumstances, or uncertainties in life that keep you from following Jesus and serving others?
God's spirit is about His ability, love and self-control. These are not character traits that you try to develop. These are fruits of His Spirit in you. Thank Him for them, count your old self as dead, and live in His power for your life.
Are you trusting in God and relying on Him? Are you taking responsibility for your life and for the choices you're making? Do your decisions and thoughts come from God's power? Are they rooted in His love?
Receive and live in God's Spirit today.
1 Corinthians 10:13
No temptation has overtaken you that is not common to man. God is faithful, and he will not let you be tempted beyond your ability, but with the temptation he will also provide the way of escape, that you may be able to endure it.

1 Cor. 10:13 (ESV)
Everyone faces temptation and can be overtaken by it. Even the people who are strong get overwhelmed at times. This is common to everyone's experience.
Are you facing temptations that you can't seem to overcome? This verse reveals that God doesn't let you be tempted beyond what you can bear.
God has put great strength and ability in you. Even if temptations seem overwhelming, you will find God's strength in the deep places of your soul.
When these trials and temptations come, God will provide a way out. The answer is not always the removal of the problems or people in your life. Prayer is not a way to try to get other people to change. They are responsible before God for their decisions.
The encouragement of this verse is that no matter what you might face, God will give you a way to stand up under it and get through it.  
Don't be discouraged if you feel like temptation has overtaken you. Stand in God's strength.
Isaiah 40:28-31
Have you not known? Have you not heard?
The LORD is the everlasting God,
the Creator of the ends of the earth.
He does not faint or grow weary;
his understanding is unsearchable.
He gives power to the faint,
and to him who has no might he increases strength.
Even youths shall faint and be weary,
and young men shall fall exhausted;
but they who wait for the LORD shall renew their strength;
they shall mount up with wings like eagles;
they shall run and not be weary;
they shall walk and not faint.

Isaiah 40:28-31 (ESV)
Everyone has limitations. Everyone, young and old, gets tired and weary at some point. We are all human. You can only do so much, give so much, and endure so much.
God doesn't get tired though. The Lord is the everlasting God and the Creator of the earth.
God delights to give power to people who are weak, weary and exhausted.
Choose to wait on God. Come away and recharge with God. Don't try so hard to regain your strength. Let God recharge you and refresh you.
Take time to rest, reflect, and do things that are life-giving to you. Take this time to recalibrate your compass and commit to follow Jesus and obey His commands. As you do this, let God renew your strength. 
Wait on God.
Romans 8:31-32
What then shall we say to these things? If God is for us, who can be against us? He who did not spare his own Son but gave him up for us all, how will he not also with him graciously give us all things?

Rom. 8:31-32 (ESV)
Even if it feels like the whole world is against you, everything is different if you are sure that God is for you. You can rise above suffering, persecution, and even the valley of the shadow of death.
If God, the Creator and sustainer of the universe is for you, then who can be against you? Who is the man, the obstacle, the failure, or the suffering that can hinder you from fulfilling God's plan for your life?
The important thing is to be sure that God is for you. If you have put your faith in Jesus, then you can know for sure that you belong to God now. 
The Father did not spare to give to His only Son. This proves that God is for you. Everything else in life is a bonus on top of that.
It's all by His gracious gift. Let your life and thoughts be aligned with that. Don't live like someone who hasn't received God's grace. God is for you. Who can be against you?
Encouraging Bible Verses for Comfort
To Experience God's Comfort and Compassion in Hard Times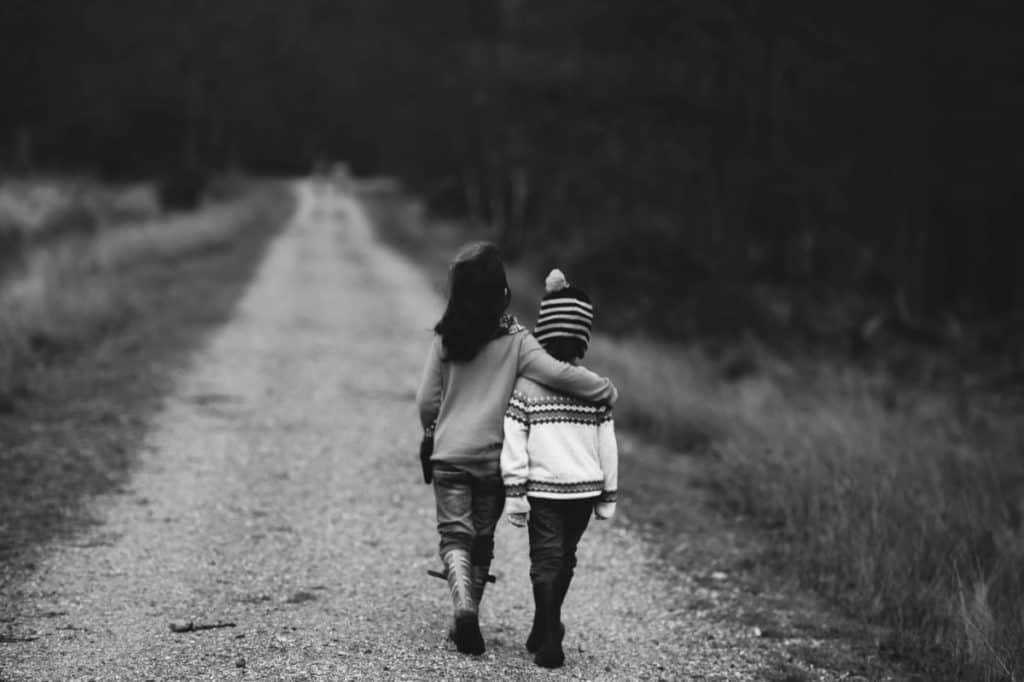 1 Peter 5:7
Casting all your anxieties on him, because he cares for you.

1 Pet. 5:7 (ESV)
When you are experiencing tough times, it can seem like God is far away. Why have these things happened? 
This verse highlights a simple but comforting truth. God cares for you. Use this opportunity in your life to connect to the God who cares for you.
You can lean on Him. You don't have to carry this burden on your own. Actually, you can cast all of your burdens on Him. The big things and the little things. God's care for you is enough to cover all of them.
In times of pain, your mind might race to try to figure out answers. Sometimes this helps but most times, it doesn't. The answers may eventually come but start by trusting God and receiving His heart for you. 
He cares for you. You can cast all your anxiety upon Him.
Luke 12:22-24
Then He said to His disciples, "Therefore I say to you, do not worry about your life, what you will eat; nor about the body, what you will put on. Life is more than food, and the body is more than clothing. Consider the ravens, for they neither sow nor reap, which have neither storehouse nor barn; and God feeds them. Of how much more value are you than the birds?

Luke 12:22-24 (ESV)
The stress of not having enough is a source of burden to many people. Everyone needs money, clothes, food, and a place to live. Trying to meet these needs for yourself and others can become overwhelming.
This verse instructs you to not worry. It can feel like worry is uncontrollable. It sounds too simple to just stop doing something. But if God commands you to do it, it's because He will empower you to do it.
The reason you don't have to worry is that God is capable and He is caring. He's able to take care of you. He takes care of the birds. You're much more precious to Him than the birds.
He's inviting you to trust in Him. Your life is in His hands. From this perspective, you can get a better perspective on what really matters in life.
Many people realize this on their death-bed. You don't have to wait until the last moment. You can live with God's wisdom and strength today.
Worrying doesn't help. It can even become a problem in itself. God's Word calls you to not worry. Let your response be: "I will not worry. Help me and strengthen me, God."
Psalm 23
The LORD is my shepherd; I shall not want.
He makes me lie down in green pastures.
He leads me beside still waters.
He restores my soul.
He leads me in paths of righteousness
for his name's sake.
Even though I walk through the valley of the shadow of death,
I will fear no evil,
for you are with me;
your rod and your staff,
they comfort me.
You prepare a table before me
in the presence of my enemies;
you anoint my head with oil;
my cup overflows.
Surely goodness and mercy shall follow me
all the days of my life,
and I shall dwell in the house of the LORD
forever.

Psalm 23 (ESV)
This is a Psalm that has given peace and comfort to countless people through the ages. I've even read it at many funerals because the families requested it.
It brings comfort to know that the Lord is your shepherd. The Good Shepherd cares for His sheep, nourishes them, and protects them.
There are times when He will make you lie down and rest. Use these opportunities to rest reconnect and get a new perspective on what really matters in life. He will lead you to places of rest and deep nourishment for your soul if you open to His shepherding.
You can learn to live with gratitude for what you have and not be disappointed over what you don't have. He will make you lie down in green pastures and restore your soul.
God can guide you even when you're going through the valley of the shadow of death. You can live well. You can also face death well if God is with you. He can also help you live a full life no matter what stage of life you're in.
Because the Lord is your Shepherd you really will not lack anything.
2 Corinthians 12:9
But he said to me, "My grace is sufficient for you, for my power is made perfect in weakness." Therefore I will boast all the more gladly of my weaknesses, so that the power of Christ may rest upon me.

2 Cor. 12:9 (ESV)
It can seem that the best solution to life's problems would be to make the problems disappear. But usually, the answer is not making your problems and people go away.
There are many times that God answers miraculously and breaks in with His grace to remove barriers. Other times, He simply reassures you that His grace is enough. He is with you, you don't have to worry. 
It's one of the mysteries of life. You have to learn to live with complete faith in God. He is always the answer. His answers are not always what you might expect, but His grace will never be lacking in your life if you lean on Him.
Paul had asked the Lord three times to take away this thorn in the flesh. Whatever this thorn in the flesh was, it bothered Paul enough to press into God.
Trusting God is dying to your old self and allowing Jesus' life and the fruit of His Spirit to show up instead. 
Paul learned that God's grace is at its most powerful operation when he is weak. This is true in your life too. It's okay to embrace this weakness. When you do, the power of Christ will rest on you.
Psalm 42:11
Why are you cast down, O my soul,
and why are you in turmoil within me?
Hope in God; for I shall again praise him,
my salvation and my God.

Psalm 42:11 (ESV)
Trusting God in hard times is not easy. It can seem easier to isolate yourself and try to numb your pain. 
It's also tempting to retreat inwards into worry and pity. Before it leads to sadness and misery, open to God's help. Put your hope in God.
Trusting in God is not only about knowing the victories and the mountain tops. It's also about walking with Him through the valleys. If you need, He will carry you through those too.
Let praise bubble up in you. Let Thanksgiving flush out negative thoughts. There might be turmoil all around you, but you can put on the garment of praise as you look to God.
2 Corinthians 4:16
So we do not lose heart. Though our outer self is wasting away, our inner self is being renewed day by day. For this light momentary affliction is preparing for us an eternal weight of glory beyond all comparison, as we look not to the things that are seen but to the things that are unseen. For the things that are seen are transient, but the things that are unseen are eternal.

2 Cor. 4:16 (ESV)
Are you at a time that you feel like you want to give up? This verse shines a light on the truth that there is an eternal glory that awaits you. No matter how dark and difficult times might get in your life, there is an eternal glory that will can't even be compared to.
This is difficult to imagine in the middle of pain and loss. It's okay to go through a season of grief and go through sadness.
As you process what's going on through difficult times, begin to look to things that are not seen, those things that are eternal and lasting. Grief, hardship, and loss are real, but they are temporary. 
There is an eternal reality that you are being prepared for. Even if your outer self is wasting away, you can know God's peace and renewal in your inner being.
As you draw near to God and receive His strength and comfort, you can begin to see your current affliction as light and momentary.
2 Corinthians 1:3-4
Blessed be the God and Father of our Lord Jesus Christ, the Father of mercies and God of all comfort, who comforts us in all our affliction, so that we may be able to comfort those who are in any affliction, with the comfort with which we ourselves are comforted by God.

2 Cor. 1:3-4 (ESV)
God is the Father of mercies. He is full of compassion and grace. He is the God of all comfort. God's comfort can be very real to you whatever affliction you might face.
To bless means to speak well of, to praise. You can bless God anytime, even in hard times. Begin to speak of God's character, His comfort, and mercy. As you being to speak out and praise God, your focus and attention will go to Him.
As you being to receive from God and not dwell on your afflictions, it'll stir up more praise.
Whatever you're going through, you will be in a unique position to comfort and encourage others. It'll be in these times that you can give the most powerful encouragement to someone. Let God use you to comfort others as you open to receiving more from Him.
Encouraging Bible Verses for Perseverance
To Not Give up Praying and Doing Good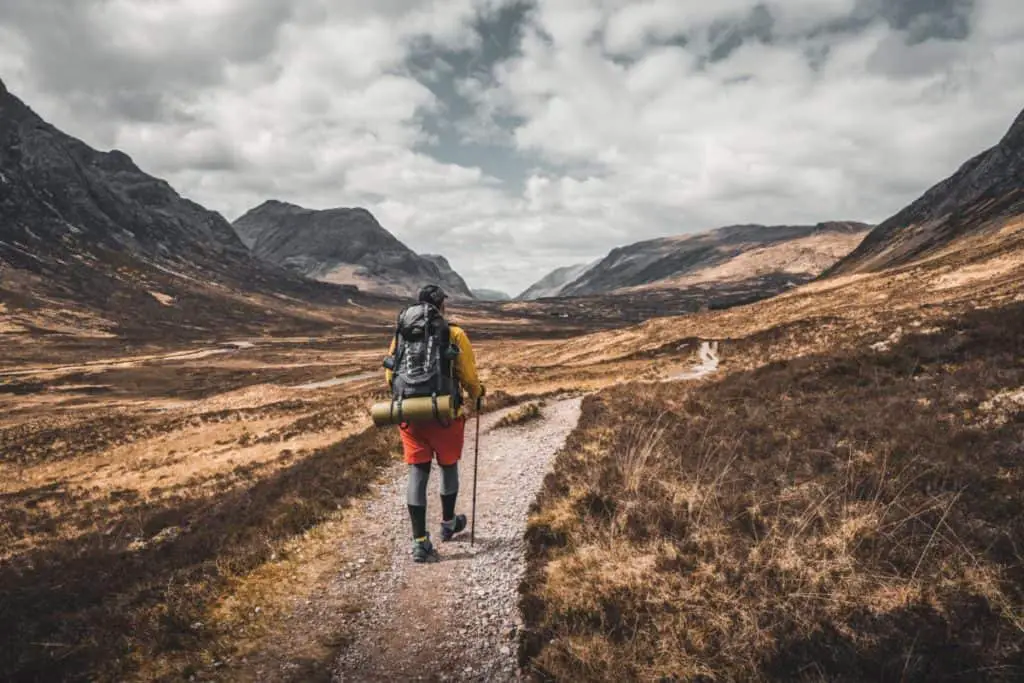 Matthew 11:28-30
Come to me, all who labor and are heavy laden, and I will give you rest. Take my yoke upon you, and learn from me, for I am gentle and lowly in heart, and you will find rest for your souls. For my yoke is easy, and my burden is light.

Matt. 11:28-30 (ESV)
To do God's work is a great privilege. To be used by Him is the highest honor. But, if you begin to serve Him in your own strength, it will eventually become a heavy burden to you.
There is a yoke, a burden, and a responsibility of doing God's will and serving others. The one that you take yourself will be overwhelming. 
The burden that Jesus gives you will be easy and light. Which one are you carrying right now? Come and learn from Jesus. He is gentle and meek. Your work and service in Christ can become a season of rest for your soul.
It's okay if you have to unlearn some of the patterns of thinking and unhealthy burden-bearing that you might have learned along the way. It'll be worthwhile in the long run to learn from Jesus' example.
John 16:33
I have said these things to you, that in me you may have peace. In the world you will have tribulation. But take heart; I have overcome the world.

John 16:33 (ESV)
This verse seems to guarantee that there will be trouble and problems in this world. But it's realistic. It's the world that we're living in apart from God.
Don't be surprised by trouble and tribulation. It's not a sign that you're doing wrong or you're missing the mark. Sometimes, it's just the nature of living in a broken and hurting world.
Jesus tells you this ahead of time so that you can be prepared and open to His peace.
Peace is not the absence of problems and troubles in this world. Peace is the rest and strength that only Jesus can give that allows you to face and go through anything that you might encounter in this life.
In Jesus, you can experience this peace. It can be yours. There will always be trouble, but keep your eyes fixed on the One who overcame the world.
Galatians 6:9-10
And let us not grow weary while doing good, for in due season we shall reap if we do not lose heart. Therefore, as we have opportunity, let us do good to all, especially to those who are of the household of faith.

Gal. 6:9-10 (ESV)
It's natural to get tired when you're laboring, doing good and serving others in your family, in the church, or in the world.
These verses are a reminder to not get weary while you serve others. Serving and ministering to others takes time and energy. A mother nurtures her child for many years. There will be many diapers and other messes to clean up. All this takes time.
A proven formula in ministry is: Milk → Mess → Maturity
If you've been sowing and sowing and feel like you're not reaping, don't give up. Make sure you're sowing the things of God, but keep the long-view in mind. Things that are worthwhile can't be rushed. It will be worth it in the end.
Matt. 28:18-20
And Jesus came and said to them, "All authority in heaven and on earth has been given to me. Go therefore and make disciples of all nations, baptizing them in the name of the Father and of the Son and of the Holy Spirit, teaching them to observe all that I have commanded you. And behold, I am with you always, to the end of the age."

Matt. 28:18-20 (ESV)
These words of Jesus, often referred to as the Great Commission, are the mission of the church. It's to make disciples of all nations.
You are part of this mission. The Great Commission isn't to become a disciple. It's to become a disciple-maker. 
What does this mean? It means that wherever you are in your spiritual journey, you can encourage and help someone. 
It means that you are in full-time ministry. Every follower of Jesus is in full-time ministry. Your relationships, your family, your work – it's all under God's rule and reign. 
Invite God's Kingdom and Jesus' wisdom and authority wherever you live and work. Commit to follow Him and tell others and give them the invitation too.
Jesus' promise is that He will be with you. This is not just a warm, fuzzy promise. In the context of following Jesus and letting your life be the salt and light to those around you, Jesus is with you. He will never leave you.
Matthew 6:11
Give us this day our daily bread.

Matt. 6:11 (ESV)
This request from the Lord's Prayer is a reminder to ask God daily for your needs. Every day is a new day to receive God's strength and wisdom for that day.
The fact that Jesus wants you to pray for it means that God wants to answer it. God knows what you need before you ask Him. The reason to pray is not to inform God, but to be in partnership and complete dependence upon Him.
The daily bread that God will give you is usually not the yearly-bread. It's what you need for today to follow Jesus. Don't wait for everything to fall into place before you follow Jesus. Move forward with what God gives you.
Sometimes, I wish God would give me all the money that I need so I can quit everything and just do His will. Everything would be so much easier. I'm learning that I can choose to do God's will with the time and energy that I have right now.
God doesn't need your strength. He's after your heart and full surrender. Take simple steps of faith and keep pursuing Jesus.
Luke 18:1
And he told them a parable to the effect that they ought always to pray and not lose heart.

Luke 18:1 (ESV)
God remembers your tears in the night. He also honors the prayers that have gone before you. Don't give up praying and don't lose heart. 
If you've been asking for His Kingdom to come and His will to be done, don't quit. Keep believing for people to come to Jesus, to be delivered, to be healed, to have their eyes opened to truth.
Study the prayers that Paul prayed for the churches: Eph. 1:17-23; Eph. 3:16-21; Phil. 1:9-11; Col. 1:9-12; Rom. 15:5-7; Rom. 15:13; Rom. 10:1; 1 Cor. 1:4-8; 1 Thes. 3:9-13; 2 Thes. 1:11-12; 2 Thes. 3:1-5. They are God-centered, positive in focus, and always in line with God's Word.
It's not easy to stay focused when you don't see results right away. Don't lose heart. Follow the example of Paul who fulfilled his service to the church through the ministry of the Word and prayer.
Romans 8:38-39
For I am sure that neither death nor life, nor angels nor rulers, nor things present nor things to come, nor powers, nor height nor depth, nor anything else in all creation, will be able to separate us from the love of God in Christ Jesus our Lord.

Rom 8:38-39 (ESV)
God's love is able to sustain you through any difficult season. There can be times of discouragement or when you feel there is little positive fruit from your work. God's love can sustain you through being misunderstood and unappreciated by others.
These verses paint with the broadest stroke in showing all possible powers and places. The conclusion is that nothing can separate us from the love of God in Christ Jesus.
God's love can sustain you through times of persecution and great tribulation.
This is possible because of the width and length and height and depth of God's love (Eph. 3:16-19). 
Be rooted in His love. Be protected by God's love. Be exhilarated by His love.
Be Encouraged
Let me know in the comments below which of these encouraging Bible verses have been particularly meaningful to you. Or are there other verses that God has used to encourage you through a difficult season? How did they affect you?
Subscribe to my newsletter for updates and encouraging content.


Photo #1 by Chris Meads on Unsplash
Photo #2 by Annie Spratt on Unsplash
Photo #3 by Krisjanis Mezulis on Unsplash